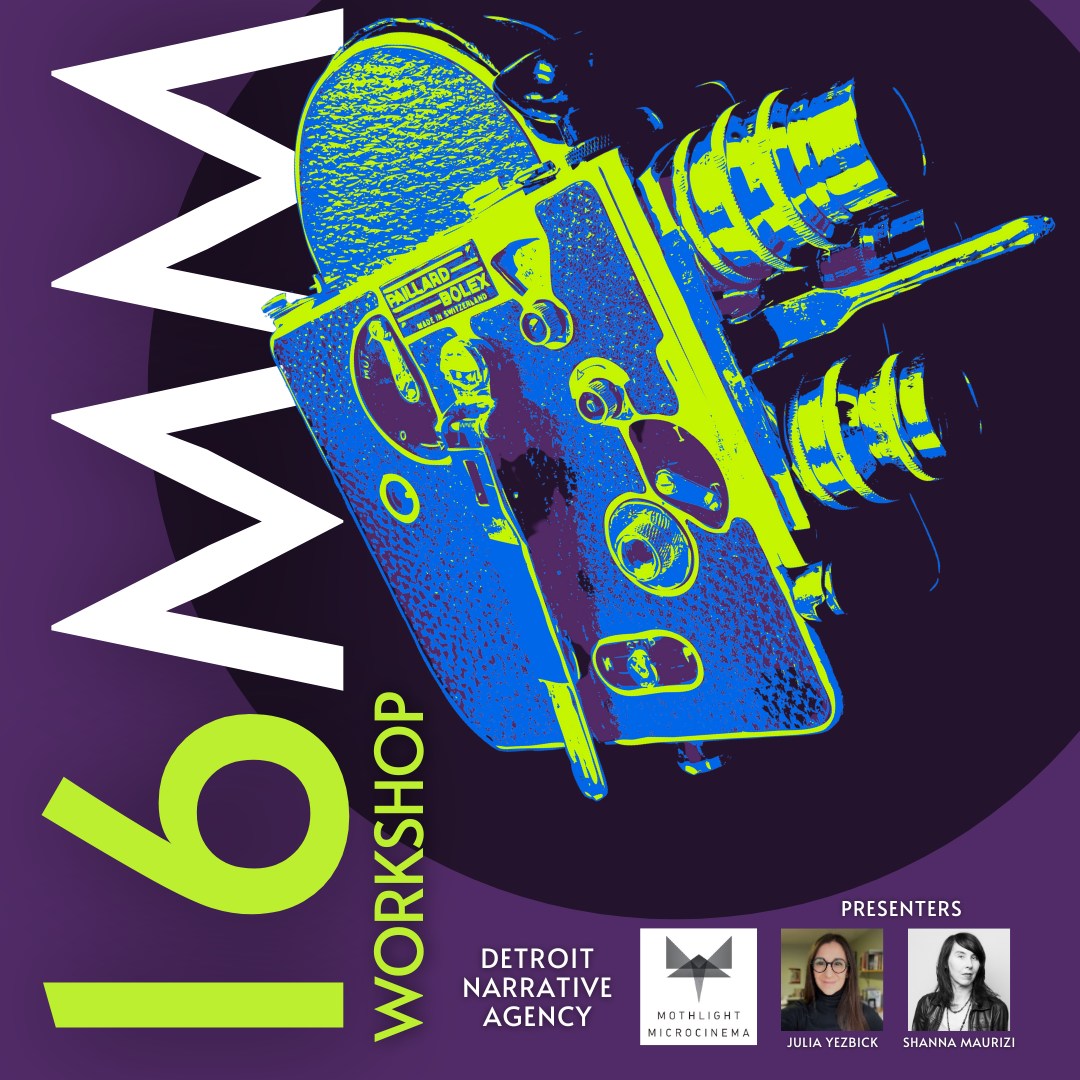 MMC44 09232023/ 16mm filmmaking workshop
with Detroit Narrative Agency and Shanna Maurizi



Mothlight is thrilled to team up with The Detroit Narrative Agency and Shanna Maurizi to present a 16mm Filmmaking Workshop for media-based storytellers in Detroit.

In this two-day weekend workshop, participants will be introduced to the fundamental operation of a Bolex 16mm camera, learning basic functions such as exposure, using lenses, and how to load, focus, and operate the camera. As a group, we'll conceive and shoot a short film in black and white film using in-camera edits. We'll go over key chemical reactions and participants will take 200' of film through the hand-development process in a kitchen sink--no lab required! All chemicals and equipment will be provided. Gloves and other protective gear will be available.

This workshop will take place over the course of two days, September 23-24, 2023 (Saturday and Sunday). Workshop space is limited, therefore you must apply to participate, and you must be available for the workshop both days. If you are selected, you will be notified via email to confirm attendance. Space is limited to 12 participants for this workshop.

>>>>> APPLY HERE! <<<<<

Application Deadline: Tuesday, September 5, 2023 at 11:59 PM Eastern Time.